Manufacturer, Exporter And Supplier of An Assorted Industrial Metal Components
Vision Turning Component – VTC India is the Best Industrial Components Manufacturer in Gujarat renowned as precision turned components Manufacturer and assemblies for various industries such as engineering, aerospace, medical, army vehicles, pharmaceuticals, railways, automobiles, agricultural, and machine tool industries. We are located in Jamnagar, Gujarat, India, and are well-known for our high-quality brass components used in different sectors. Our division holds an ISO 9001:2015 certification, reflecting our commitment to quality.


At Vision Turning Component Industries, We prioritize modernization and technology up-gradation in our organization policy
.
 As a result, we have invested in modern high-tech machines and equipment, which has significantly enhanced our ability to provide top-quality parts that meet the specific industrial requirements of our esteemed clients. We understand that technology is constantly evolving, and we strive to stay ahead of the curve.
VTC is the best Manufacturer And Exporter Of Metal Components, We have received numerous business inquiries from turned Importers in the USA, UK, Europe, Australia, Middle East countries, and other regions, seeking precision brass turned parts. We are proud to have the capability to meet their requirements with our outstanding product satisfaction and commitment to quality.
We Are the Best industrial Components manufacturer and supplier in india
CONTRACT MANUFACTURING
Our experts and engineers can design and build a wide range of crucial goods to meet the unique needs of our clients in a variety of industrial industries. We also redesign and remake products in response to customer demand. From the beginning of the product, we take precise care of product design, development, production, and processing, testing, packing, and final delivery. We known as a long-term contract manufacturing services Company while safeguarding the product design and other special specifics. Our customers receive complete services from us.
OFFSHORE MANUFACTURING
Our offshore manufacturing services range from product design to fully customised solutions for product development, testing, packaging, and final delivery. Our cutting-edge manufacturing facility, experts and engineers, quality assurance team, cutting-edge technology, and innovative tools have enabled us to offer small to bulk production in a shorter period of time while maintaining high quality standards. Our quality assurance team constantly tests and audits our offshore manufacturing services to ensure that they satisfy the highest quality standards.
ASSEMBLY HUB
Vision Turning Components is a pioneer in the production of Precision Brass Components and Brass Inserts, Brass Reducer, Brass Lock Nut, Brass Fasteners, Brass Electrical Parts, Sheet Metal Components, Split Bolt Connector, and other products in any material, thread, shape, size, and finish. Our manufacturing area is 2500 square metres. Adequate space at Jamnagar with an in-house assembly hub offers numerous services such as plating, heat treatment, wire selection, High Speed thread rolling, inspection, and more, all supported by cutting-edge tools and gear.
LOGISTICS
Vision Turning Component has a separate packaging section to ensure that fine finished products are delivered to customers on time. We have a talented and energetic team of professionals who work with our production and quality control departments to ensure that orders are delivered on time. Our logistic service offers secure packaging with no damage, faster and easier shipping routes, guaranteed on-time delivery, and Guaranteed Quality. To ensure optimum client satisfaction, our infrastructure is focused on world-class quality and accuracy.
OEM MANUFACTURING
Vision Turning Component is a Best Industrial Components Manufacturer in Gujarat, We provides OEM manufacturing services to satisfy the quality, quantity, and cost targets of your products in order to meet the customization needs of our customers from many industry domains. From the commencement of the product design, development, testing, quality inspection, custom packaging, branding, and delivery, we provide a one-stop solution for Brass Products and Precision Brass Components. To stay up with the current industry demand and customer requirements, we use cutting-edge machinery and technology.
PACKAGING
Vision Turning Component has created dependable and secure national and worldwide delivery services for all of your Brass Products and Precision Brass Components needs. Exports can be provided within 72 hours of placing an order, depending on product availability and quantity, correct price information, and delivery timetables based on unique Custom needs. The Manufacturing cycle is followed by our skilled team of professionals, which comprises casting, machining, polishing, lacquering, and packaging.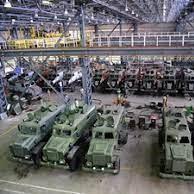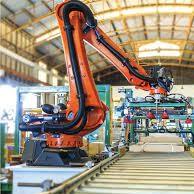 At Vision Turning Component Industry, We have a state-of-the-art in-house manufacturing unit that has been designed to ensure seamless and uninterrupted operations. Our infrastructure is divided into several sections, including:
Raw-material storage unit:
We have a well-equipped storage unit to store raw materials before they are processed, ensuring that we always have sufficient stock to fulfill orders.
Our manufacturing unit is equipped with modern, high-tech machines and equipment to ensure precise and accurate components are produced.
We have a dedicated research and development division that is constantly working on developing new and innovative solutions to meet our clients' evolving needs.
Sales and Marketing Department:
Our sales and marketing department is responsible for ensuring that our products are marketed effectively, and that our clients receive excellent customer service and support
By dividing our infrastructure into these units, we ensure that each stage of the manufacturing process is handled efficiently and effectively, from raw material storage to final product delivery. This approach allows us to maintain a high level of quality and consistency, while also allowing us to be flexible and adaptable to our clients' changing needs.
Contact us for Metal Components
Vision Turning Component representatives are ready to help answer your questions.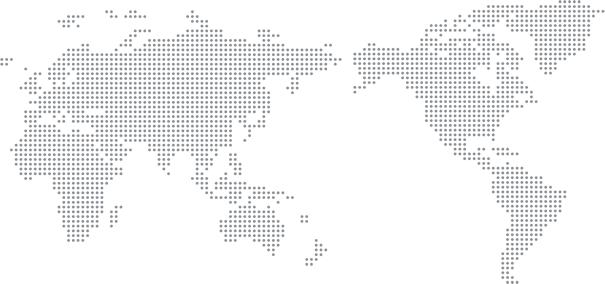 When it comes to finding the best industrial components manufacturer in Gujarat, a precision turned components manufacturer, a premium quality CNC turned components manufacturer, or a reliable Manufacturer And Exporter Of Metal Components, Vision Turning Component emerges as the prime choice. With a focus on quality, precision, and customer satisfaction, they continue to lead the industry and serve as a trusted partner for businesses worldwide. If you seek superior industrial metal components, look no further than (Company Name) to meet your needs with excellence and expertise.
Best Industrial Components Manufacturer in Gujarat Precision Turned Components Manufacturer Contract Manufacturing Services Company Manufacturer And Exporter Of Metal Components VTC India Best Industrial Components Manufacturing Company Copper Turned Components Manufacturer Stainless Steel Turned Components Supplier cost effective Components solutions Vision Turning Component Industrial Brass Products Manufacturer CNC Components Manufacturer in USA Copper Turned Components Supplier In india Earthing Parts Manufacturer In Gujarat Electricals Components Manufacturer Industrial Components Manufacturing Services Offshore Manufacturer in Gujarat 
Industrial Components Assembly Hub Best OEM Manufacturer in India Industrial Contract Manufacturing Service Best Quality Metal Components Manufacturer Certified manufacturer of Industrial Components Copper and Aluminum Components Manufacturer customized metal components services Automotive Parts Supplier In India Industrial component Exporter in Gujarat Manufacturer of Automobile Components CNC Components Exporter Vision Turning Components Aluminium Turning Components Exporter Industrial Automobile Components Manufacturer Automotive Parts Supplier Exporter Auto Components Manufacturing Company automotive parts manufacturers in india vehicle parts manufacturing company in gujarat 
turned components Manufacturer precision turned components manufacturers in india turned components manufacturer in india brass precision components supplier cnc turned components manufacturers in Gujrat Industrial Brass Turned Components Manufacturer brass item manufacturer brass turned parts manufacturer in india brass precision turned components manufacturers brass products manufacturers in jamnagar Industrial CNC Components Manufacturer industrial milling machine manufacturer industrial cnc machine Components Supplier CNC Parts Manufacturer in Gujarat Stainless Steel Turned Components Manufacturer Industrial Copper Turned Components Manufacturer Copper turned components Manufacturer and Supplier copper components manufacturers in india 
precision turned components Supplier in Guarat industrial copper parts manufacturer Industrial Earthing Parts Manufacturer earthing material manufacturers in india earthing parts manufacturer in Gujrat earthing rod manufacturers in india earthing Clamp and baar supplier Industrial Electrical Components Manufacturer industrial electrical components suppliers electronic components manufacturing companies in india Electrical Fuse Connectors Manufacturer Terminals Plug pins Supplier in Gujarat Industrial Machined Components Manufacturer industrial Machinary component manufacturers in Gujarat High-Quality Industrial Machined Parts Supplier in India Custom Industrial Machined Components Supplier Best Machined Components Industrial Fasteners Products Manufacturer High Quality Fastners Manufacturer Price of Fastners in Gujrat 
high quality Electrical components Fastners Supplier in Gujrat Industrial Stainless Steel Turned Components Manufacturer Stainless Steel Precision Turned Components Supplier stainless steel parts manufacturers steel components manufacturers In India Automobile Components Supplier Industrial Aluminium Turning Components Manufacturer high-quality Industrial components Best Fasteners Manufacturer Corrosion resistant Aluminium Turning Components Cnc Turning Parts Manufacturer in Gujarat Industrial Components contract manufacturing industrial Parts Offshore manufacturing 
Industrial Assembly Hub Logistics industrial Components offshore manufacturing Best offshore manufacturing Solution Customized Components Manufacturer Best Industrial assembly hub Industrial Assembly Hub in Gujarat Custom Industrial Product Hub leading Industrail Componant Company in Gujarat Industrial offshore manufacturing Industrial Components Logistic 55kg Caster Wheel Manufacturer sident structure medical equipment tpr caster wheels with double ball bearing TH TK Fitting Caster Wheels Supplier Thermoplastic Rubber Caster Wheels with Double Ball Bearing Iron Wheel Manufacturer Industrial OEM Manufacturing Best Industrial Packaging, Premium Quality CNC Turned Components Manufacturer